UNUE
"FIRST" in Esperanto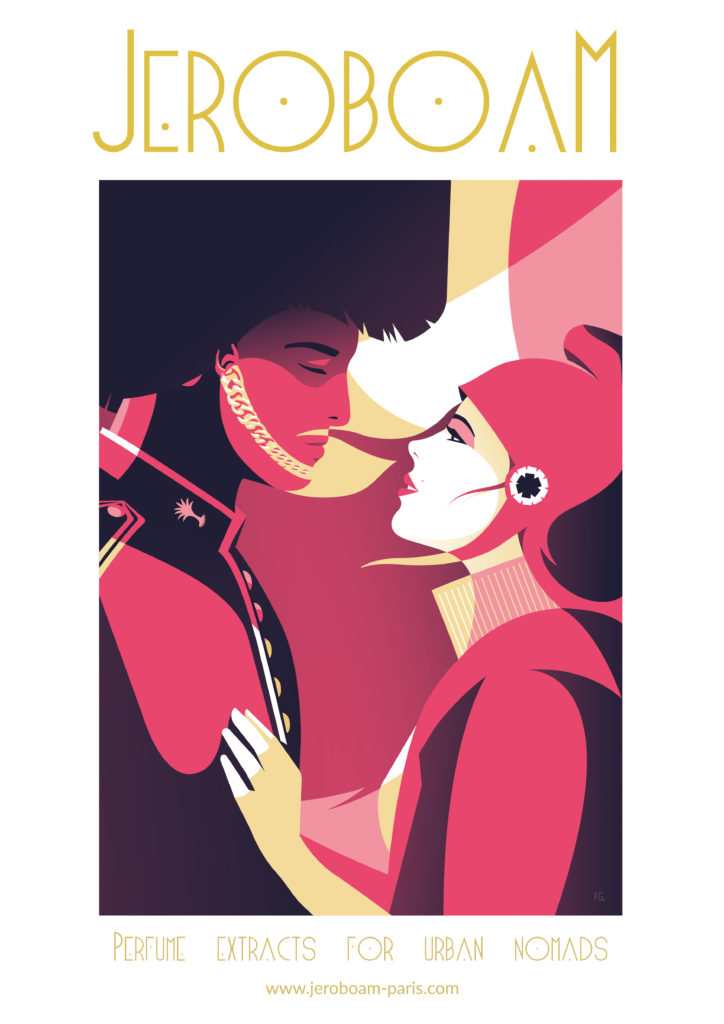 It was in 2014 that London department store Selfridges first took a chance on a new born perfume brand called Jéroboam.
With only 30ml extracts, the tiny Jéroboam bottles have travelled a long way since then. Whether in pockets, handbags or backpacks, Jéroboam fragrances have become the perfect accessory for those who like to seduce with just one spray.
To pay tribute to those who UNUE ("FIRST" in Esperanto) launched Origino, Oriento, Vespero and the rest of the collection, this new extract designed once more by Vanina Muracciole, steps away from the original DNA of the brand. For the first time, Jéroboam – known for its black bottles – will appear in brilliant white with a redesigned carton that no longer requires cello wrap.
As a token of gratitude from this French perfume house to Selfridges that so supported it, the visual by the French illustrator depicts a Royal Guard in a passionate embrace with a beautiful French revolutionary.
This touch of humour, with its hint of spice, reminds us how much these two countries can, in spite of their differences, join forces and move forward towards a united future.
Head : 
Italian Bergamot Pineapple Pink Berries Anise
Heart : 
Plum Egyptian Jasmine Ylang-Ylang
Base : 
Australian Sandalwood Enigmatic Musks Patchouly