Perfume extracts for urban nomads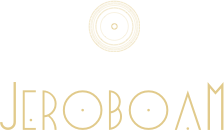 At first it was a simple question François Hénin made to the perfumer Vanina Muracciole : "Can I smell the musks ?" Some people can intensely smell them, whereas other have, at best, a poor perception. Musks offer a wide range of scents : powdery, woody, powerful, animal…
What is the sensation you expect to distinguish ?
Vanina elaborates for Jeroboam Paris the " Muscs énigmatiques " accord, a real cocktail of musks, to explore each facet of it and gives us 5 singularly musky extracts.
Vanilla is recognized in the world as an irresistible enticement to be devoured.